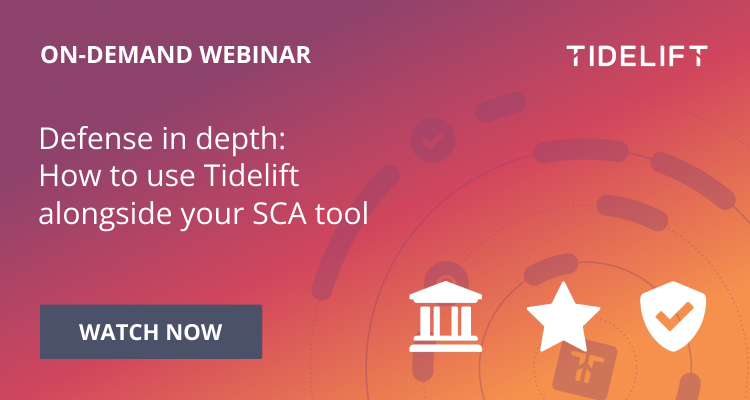 Defense in depth: How to use Tidelift alongside your SCA tool
One question we get a lot when talking to customers: how does Tidelift go hand in hand with software composition analysis tools, like Black Duck or Snyk or Mend.io? Short answer: Tidelift is proactive, SCA is reactive.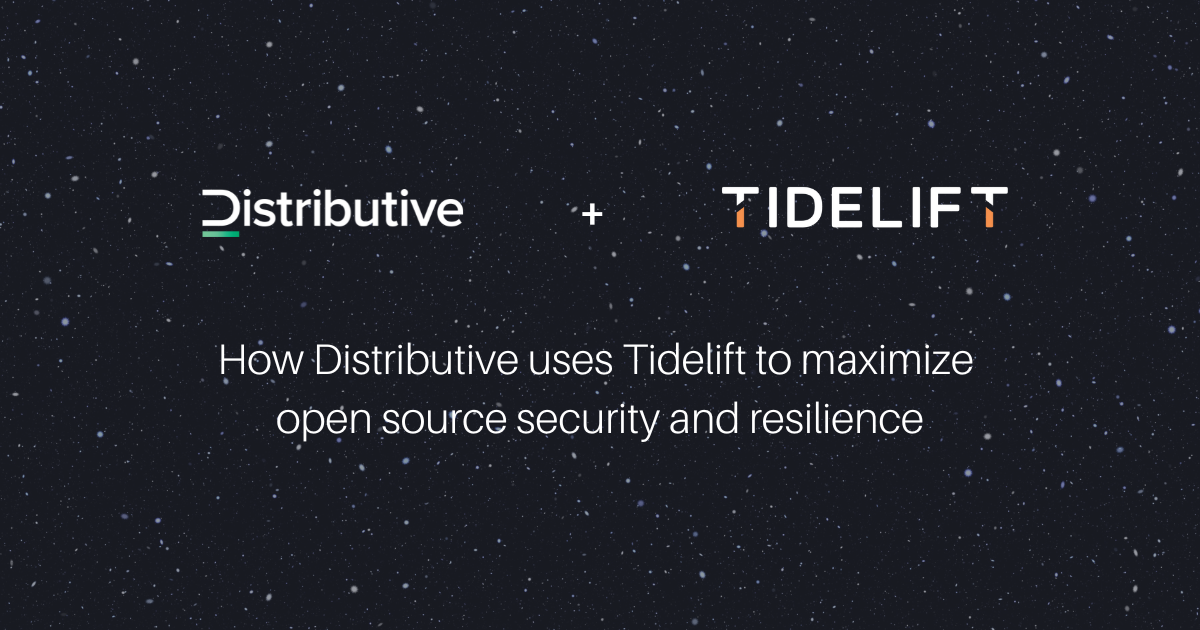 New video story: How Distributive uses Tidelift to maximize open source security and resilience
Within days of using the Tidelift application, the Distributive team found a potential vulnerability that npm-audit hadn't, and quickly and safely fixed those issues with Tidelift's CLI tool.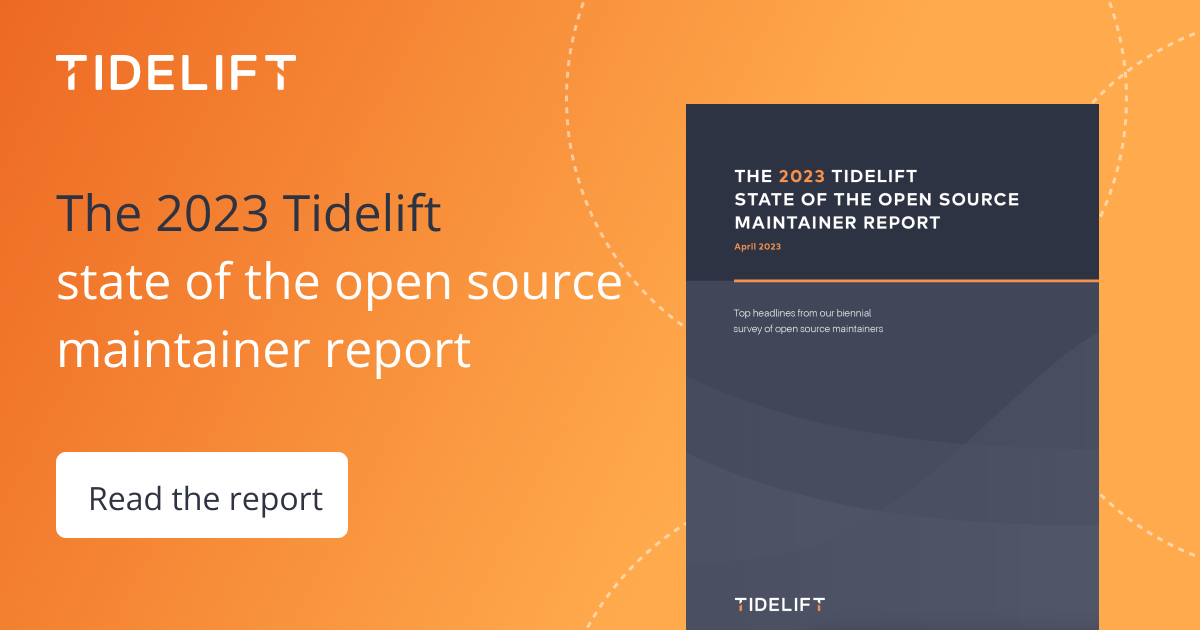 The 2023 Tidelift state of the open source maintainer report
Check out the new state of the open source maintainer report which included 11 key headlines coming out of our new survey of over 300 open source maintainers.