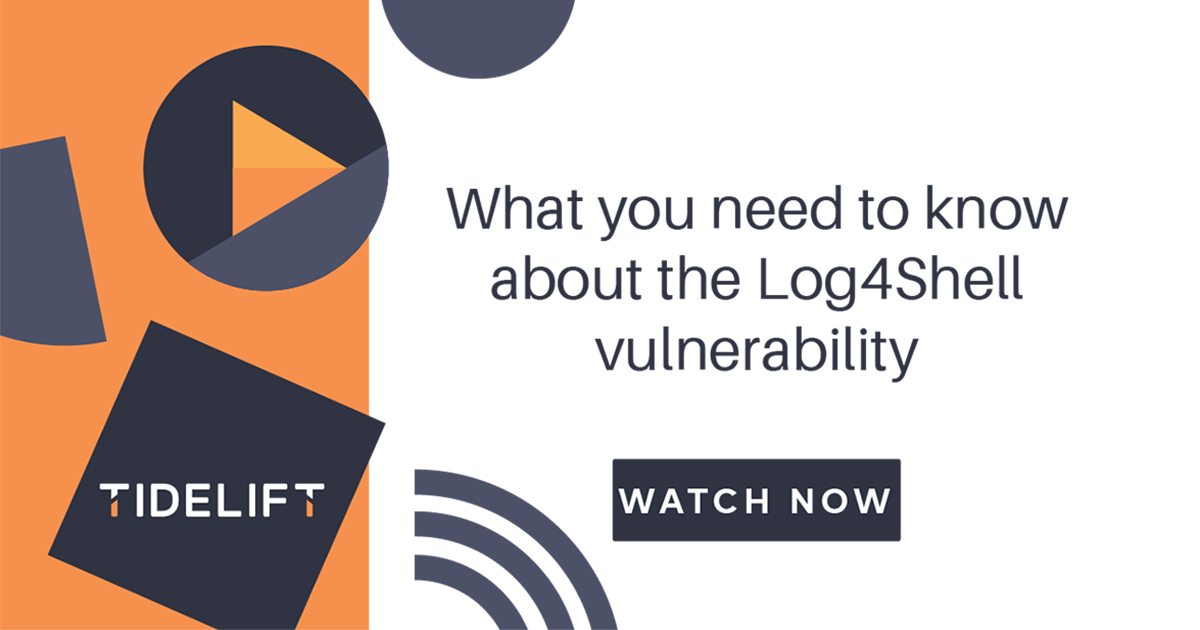 Tidelift briefing: What you need to know about the Log4Shell vulnerability
Mark Galpin breaks down the current Log4Shell situation and shares tips for remediating the issue. You won't want to miss this.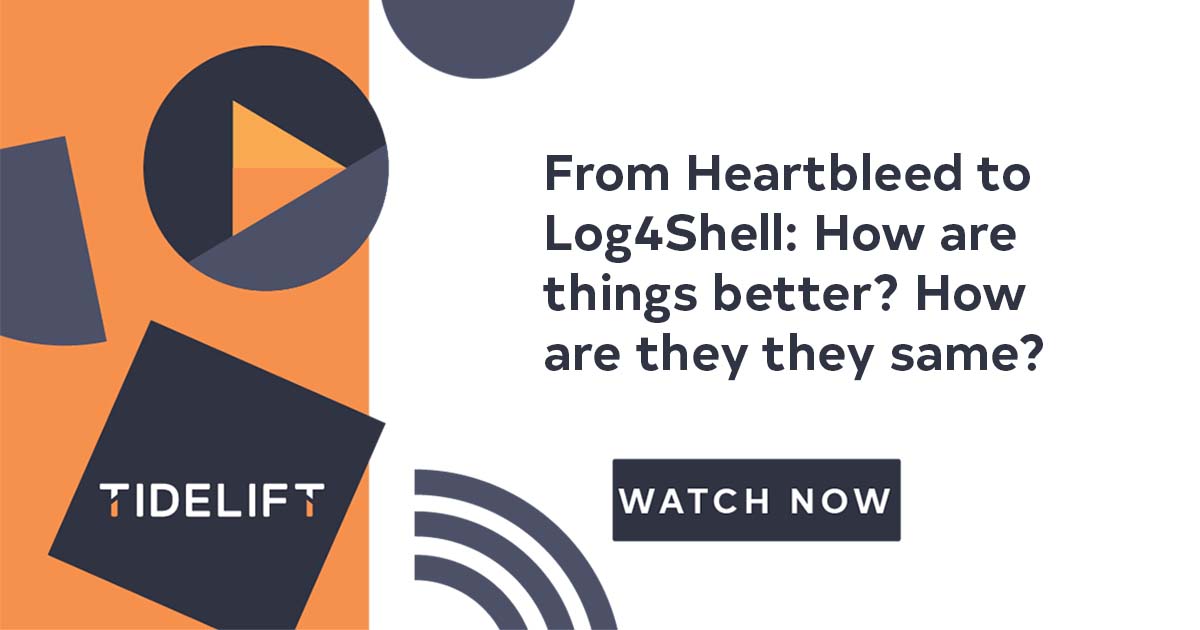 From Heartbleed to Log4Shell: How are things better? How are they the same?
Tidelift solutions architect lead Mark Galpin shares insights into theLog4Shell vulnerability and discusses how things have changed since Heartbleed.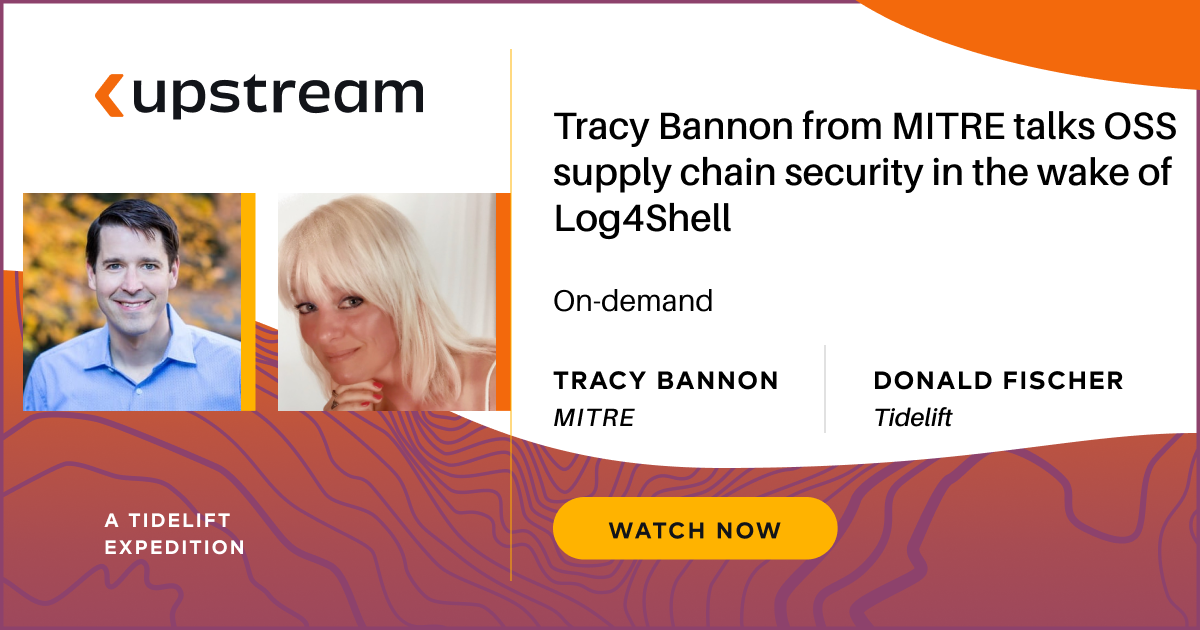 Tracy Bannon from MITRE talks OSS supply chain security and how to help your overburdened dev team
For years, experts have been telling the government to take stock of the software supply chain by generating software bills of materials and defining standards and policies for use.