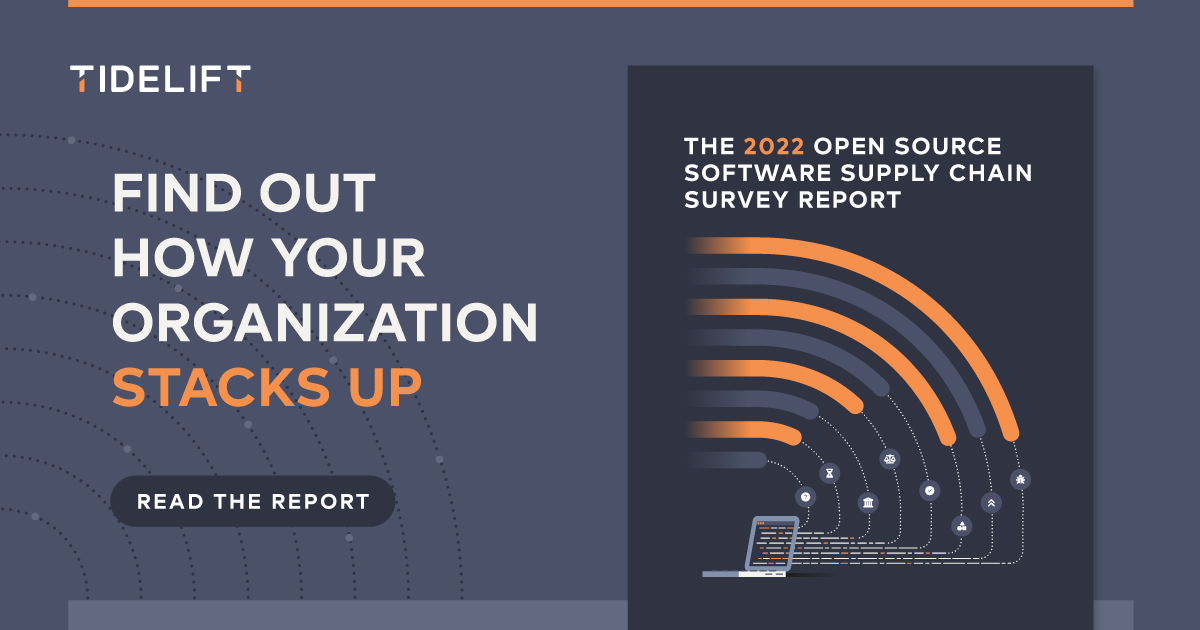 The 2022 open source software supply chain survey report
Tidelift fielded our annual survey of technologists—including software developers, engineering executives and managers, architects, and devops pros—who build applications with open source.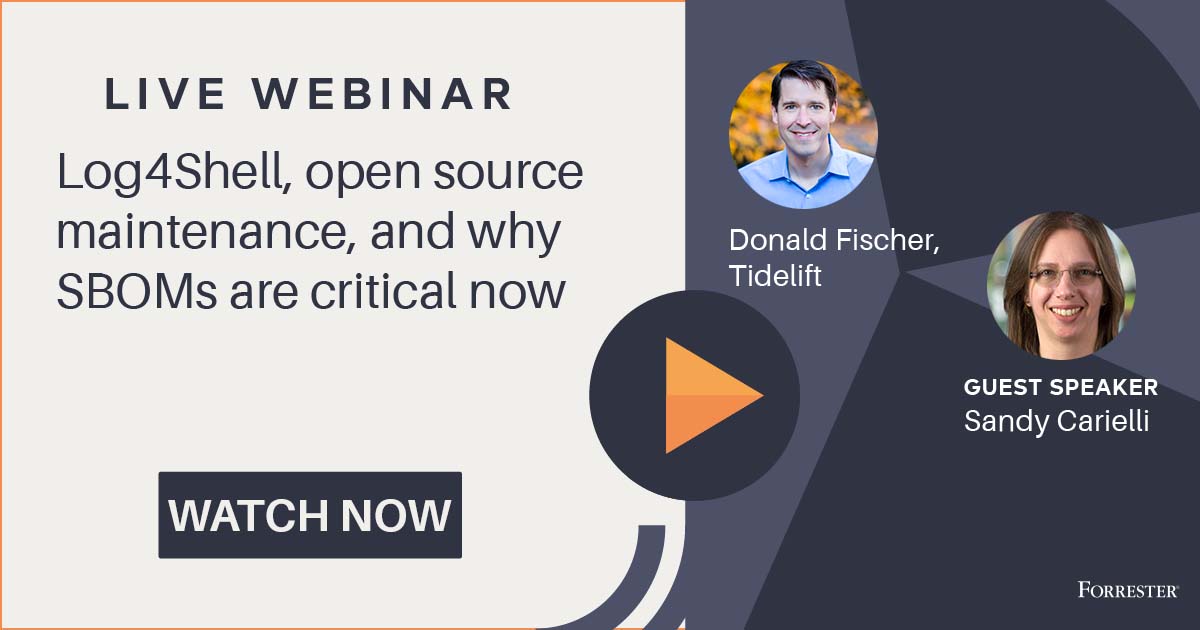 Log4Shell, open source maintenance, and why SBOMs are critical now
Join Tidelift CEO and co-founder Donald Fisher and guest speaker Forrester Principal Analyst Sandy Carielli as they discuss some of the key lessons organizations can learn from Log4Shell along with some critical recommendations organizations can use to prepare for handling similar issues down the road.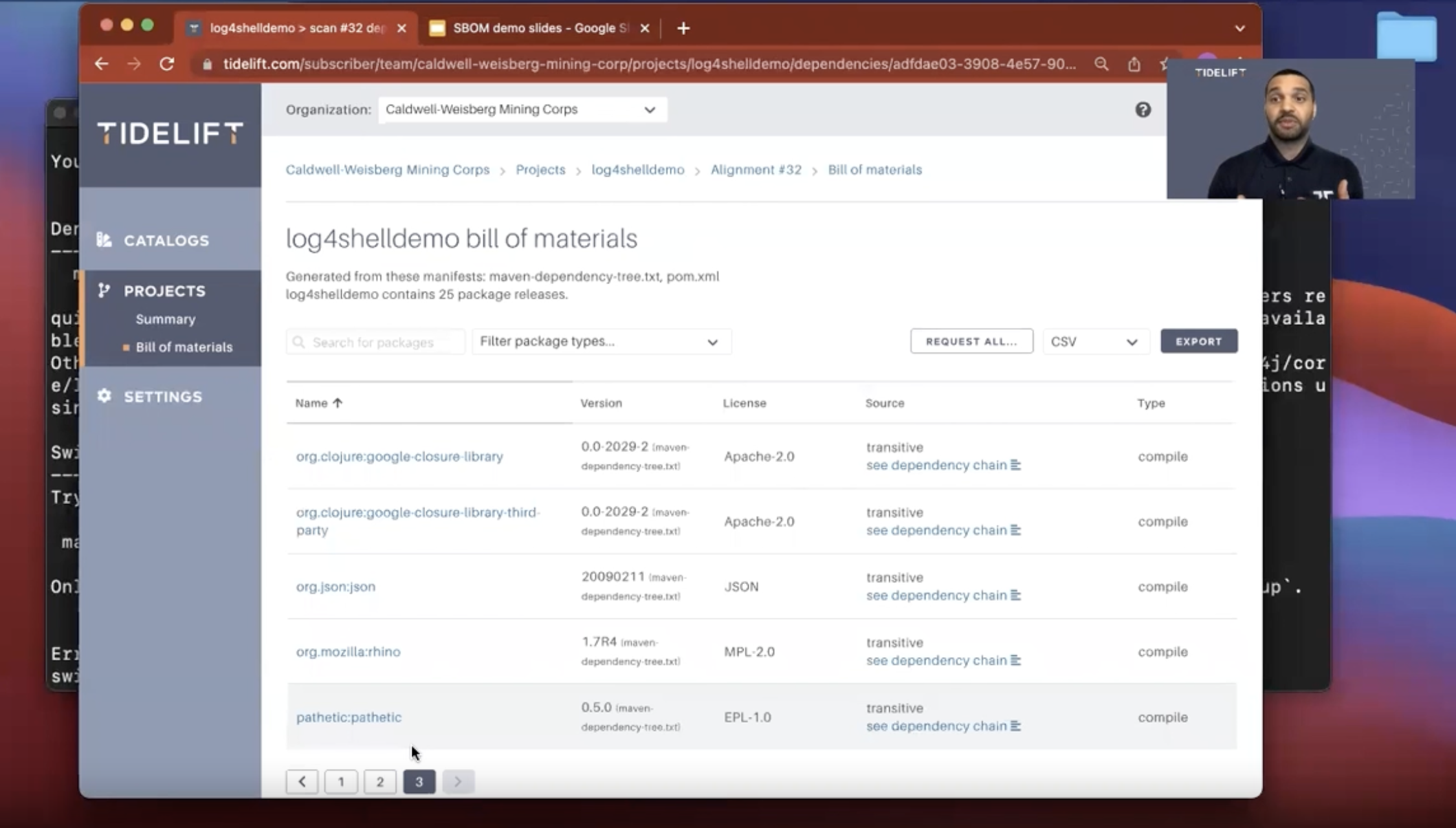 How to generate an SBOM with Tidelift
Tidelift solutions architect Sean Wiley shows how to demonstrate a software bill of materials (SBOM) with Tidelift.