Scope of support
Tidelift's developer tools and APIs are used to scan, track, and analyze your dependencies. These tools are created by Tidelift, and are distinct from the open source packages which make up your dependencies. Sign in to your Tidelift account to access our tools and APIs.
Tidelift tools support includes:
Guidance through initial onboarding and setup
Assistance with issues encountered during regular usage
Explaining and clarifying features and configuration
Troubleshooting outages and issues with the product
The Tidelift developer tools support dependency analysis for these ecosystems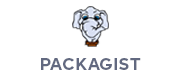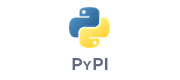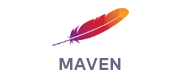 We have a number of other ecosystems which are in beta; we welcome your feedback and experiences with those ecosystems, but they are not yet subject to our service level agreement.
To be covered, open source dependencies must meet these criteria:
They must be included in your Tidelift scan results (so we know what coverage to provide)
They must be in one of the currently-covered ecosystems
You must be using a standard version of the package (not a fork or other modification)
For core, mission-critical packages widely used by our customers, we provide proactive license research and security updates.
Our tools will also mark these packages for you in your dependency list.
For many packages we have a business relationship with the maintainer. The current list can be found here. Our tools will also mark these packages for you in your dependency list.