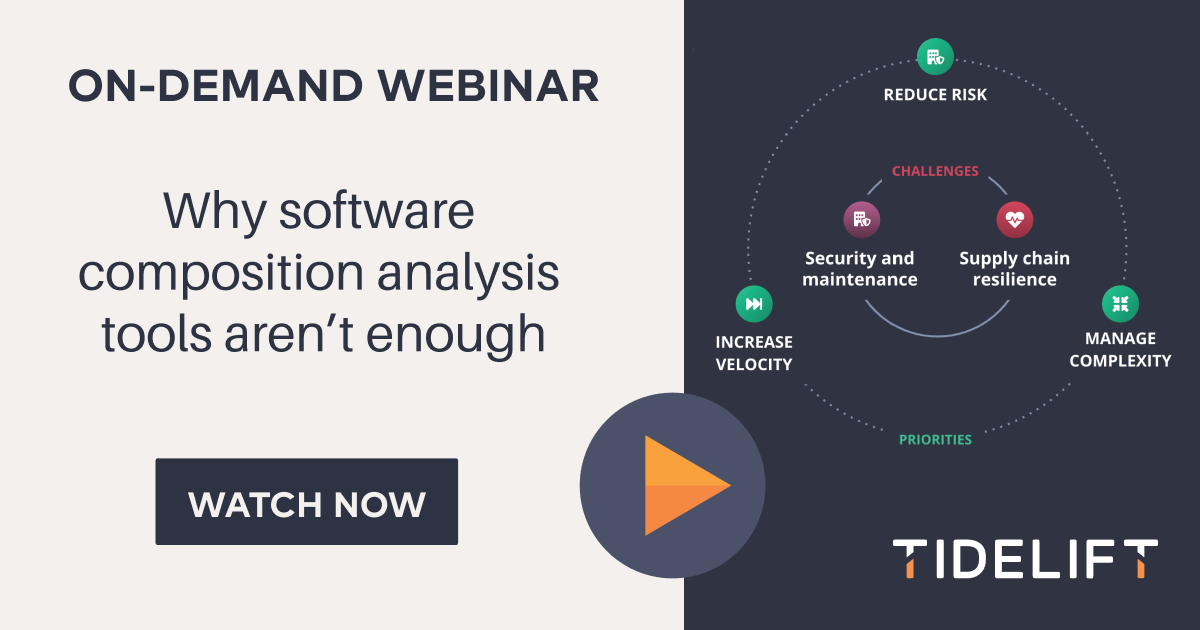 Why software composition analysis tools aren't enough
Historically, software composition analysis (SCA) tools were one primary way to get better visibility into open source security, maintenance, and licensing risk. But, by themselves, they are not enough.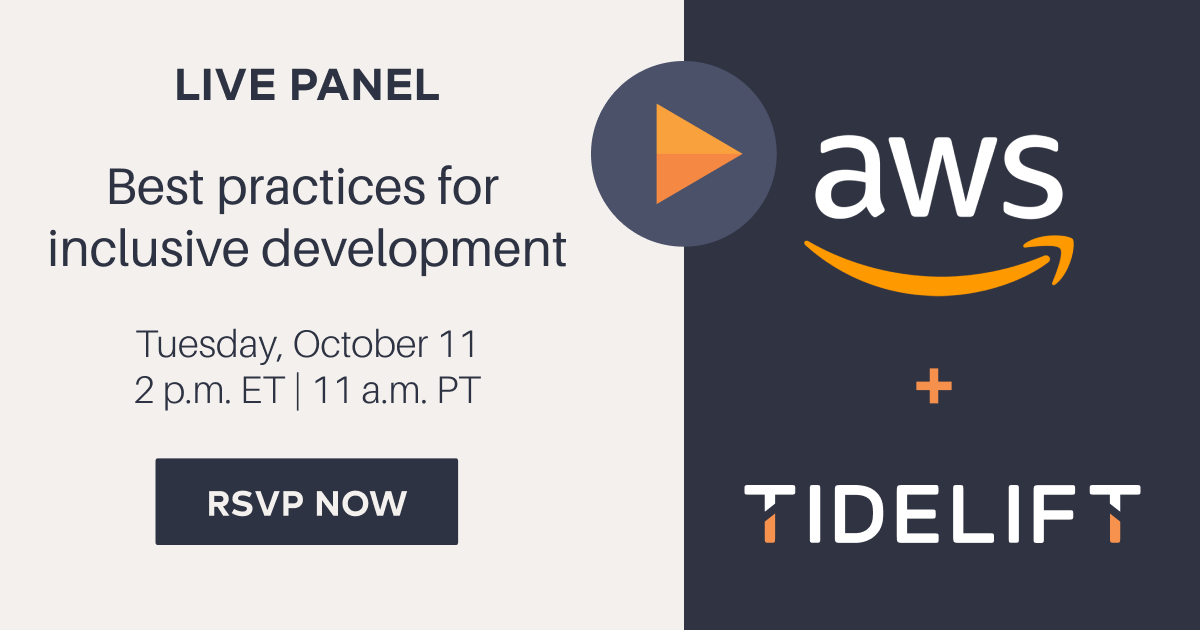 AWS + Tidelift panel: Best practices for inclusive development
Inclusive is one of our core values at Tidelift. So we were delighted and inspired when our friends at AWS were interested in collaborating with us on a panel discussion about inclusive practices in open source software development.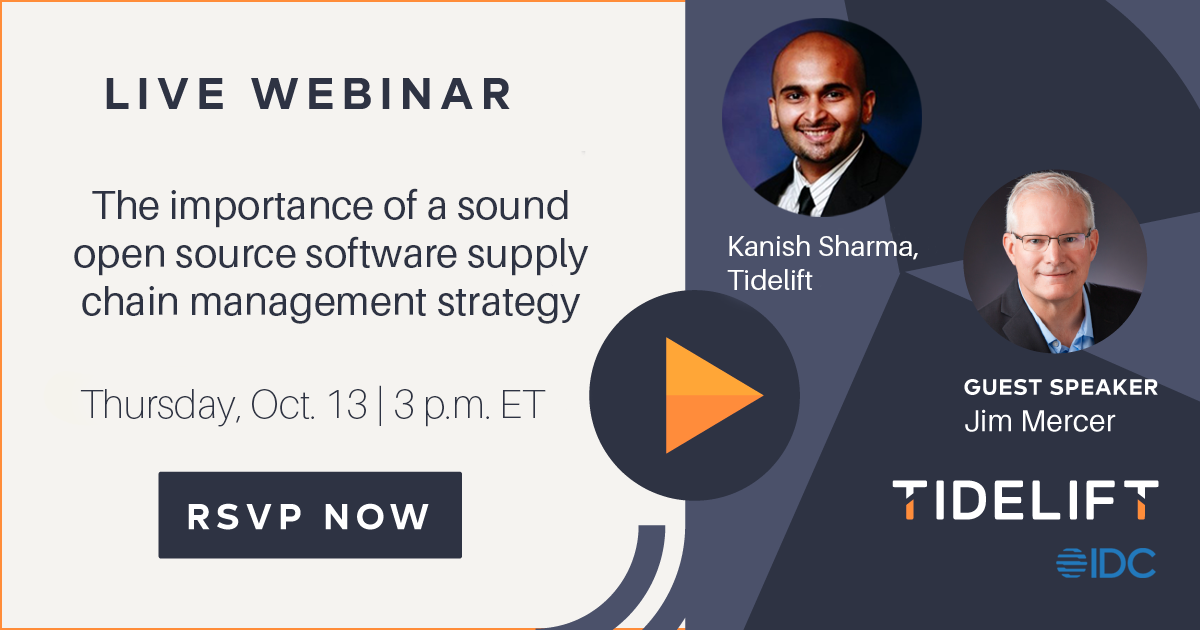 The importance of a sound open source software supply chain management strategy
Join Tidelift host Kanish Sharma and guest speaker Jim Mercer, IDC research vice president, as they dive into these challenges and discuss the best approach to addressing them.