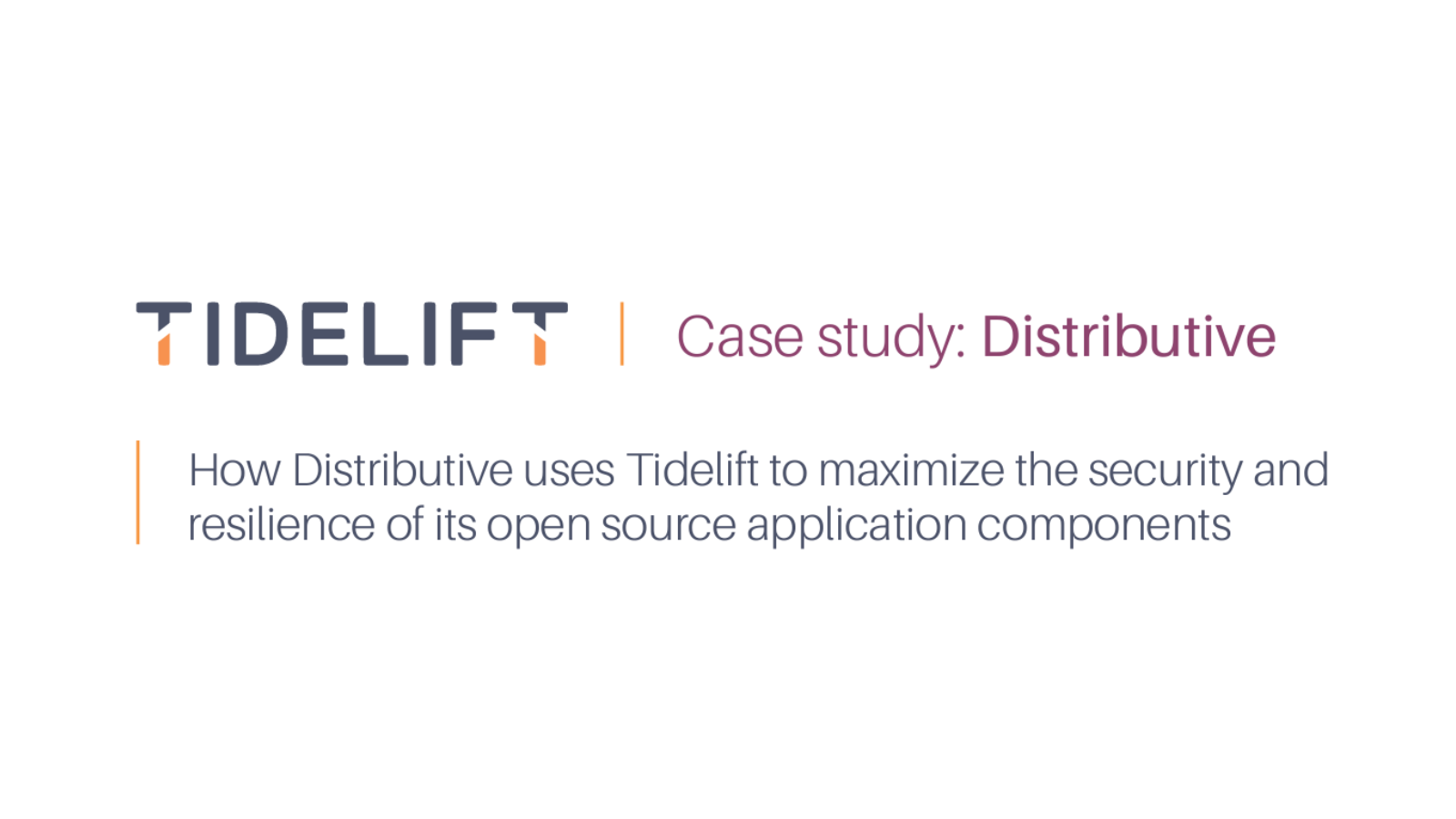 Case story: Distributive
How Distributive uses Tidelift to maximize the security and resilience of its open source application components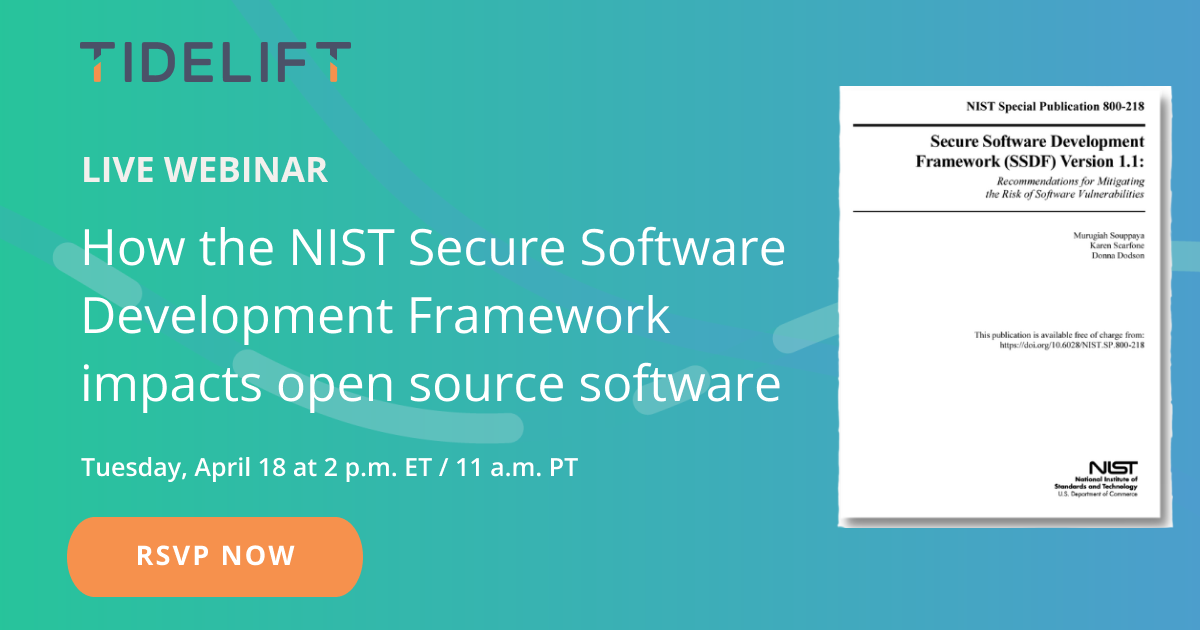 How the NIST Secure Software Development Framework impacts open source software
Join us when Lauren Hanford, Tidelift VP of product, and Kanish Sharma sit down to discuss the NIST Secure Software Development Framework and share ways organizations can actually follow its guidance, specifically highlighting considerations for the open source software on which all modern software is built.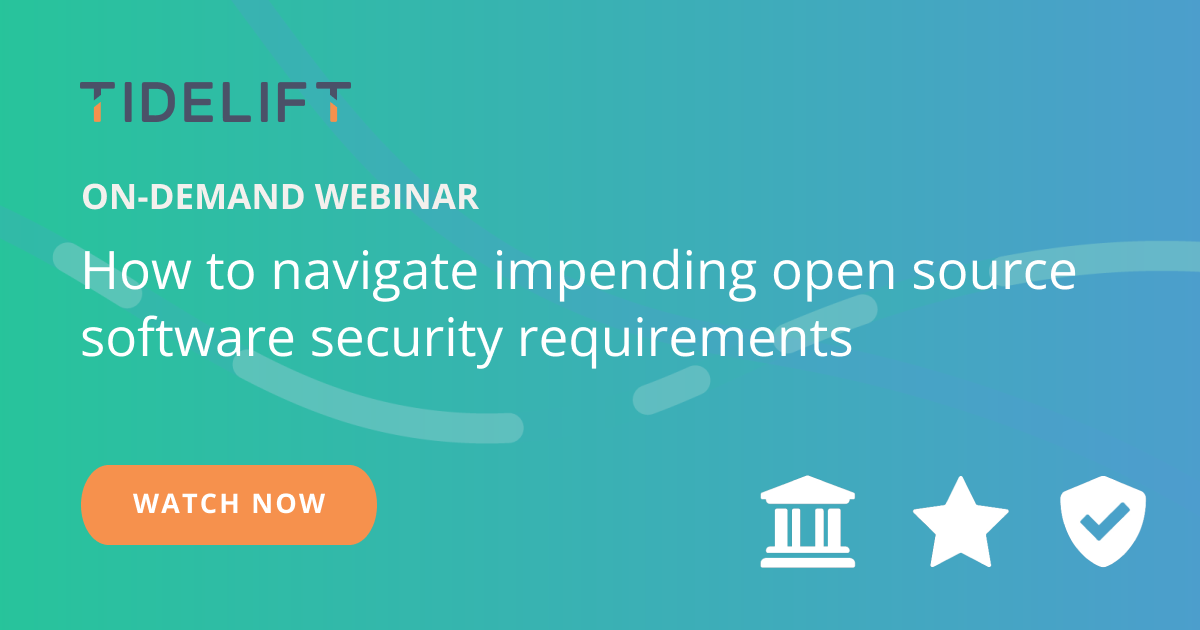 How to navigate impending open source software security requirements
Open source security is a top, unavoidable priority in 2023. Thanks to the front page press surrounding critical vulnerabilities like Log4Shell and SolarWinds, governments around the globe are taking action.